Kelly Kay is an Instagram model and influencer from the United States.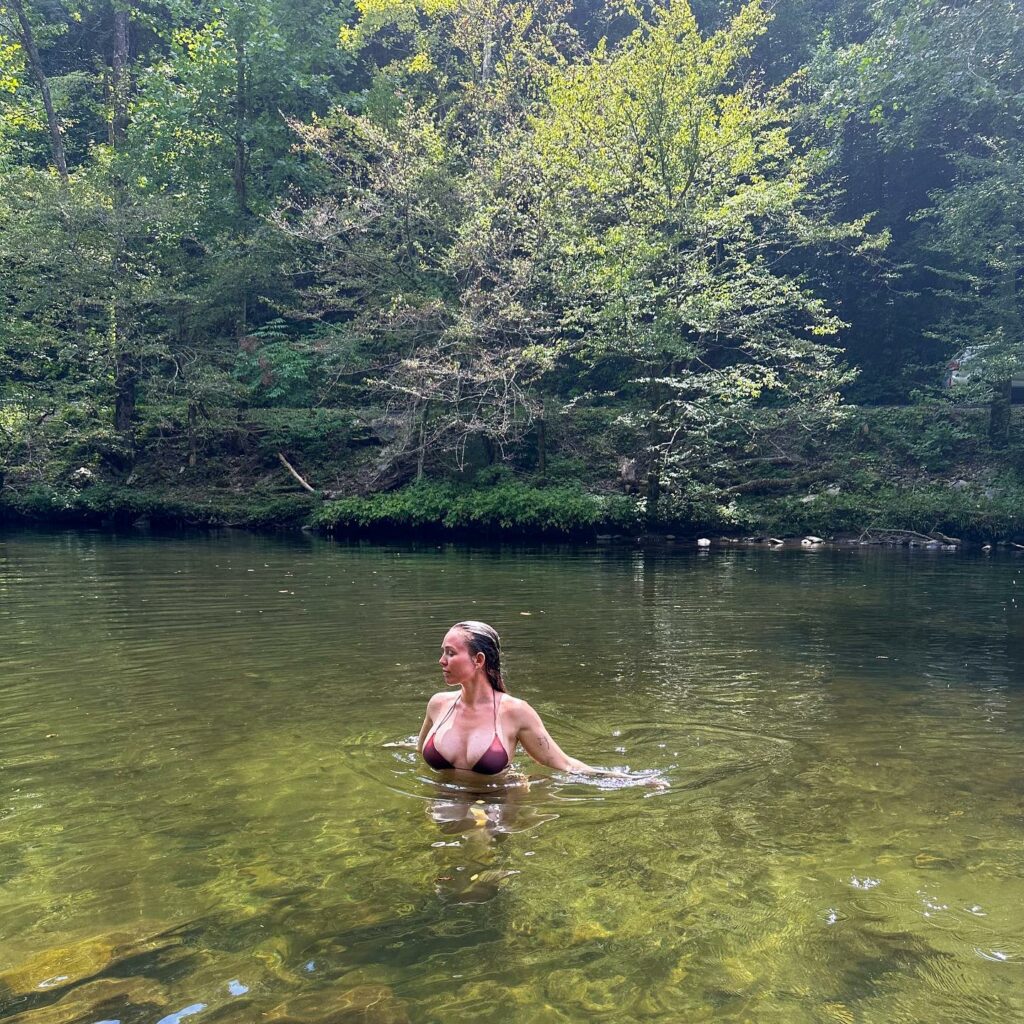 Why Is Kelly Kay Famous?
Kelly Kay is best known for her attempt to streak the field during Super Bowl in 2020. She only made it a few feet onto the field before she got tackled by security personnel.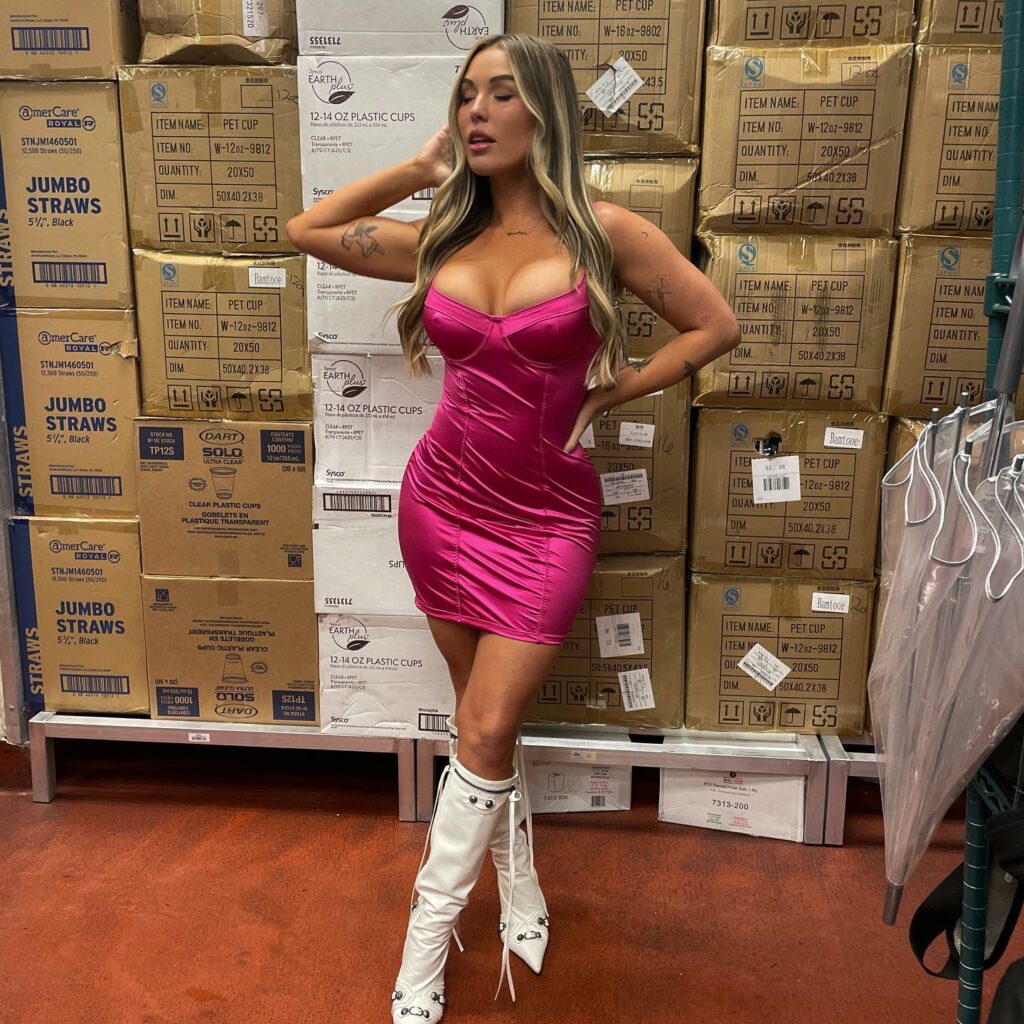 However, the blond beauty made it to the headlines as she lifted her dress and flashed her behind while being led away.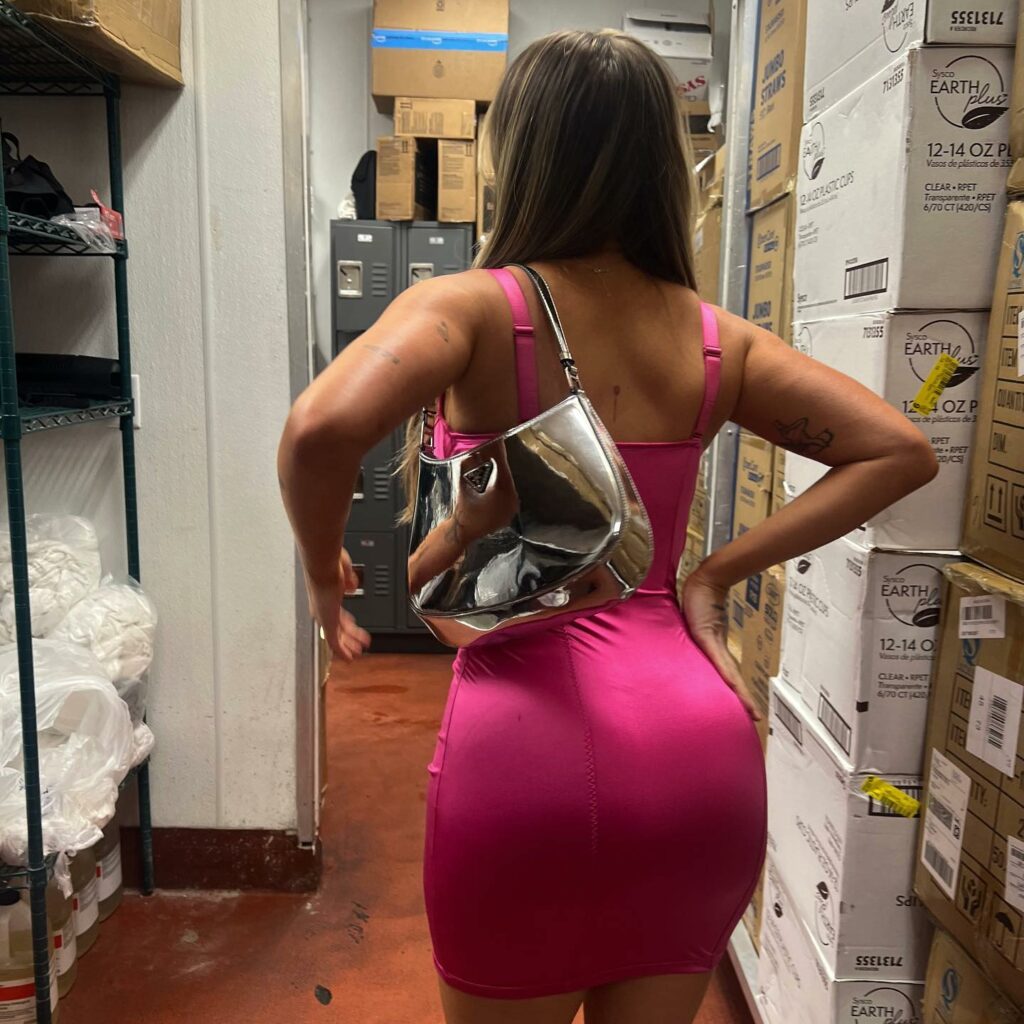 Date Of Birth
8 June 1992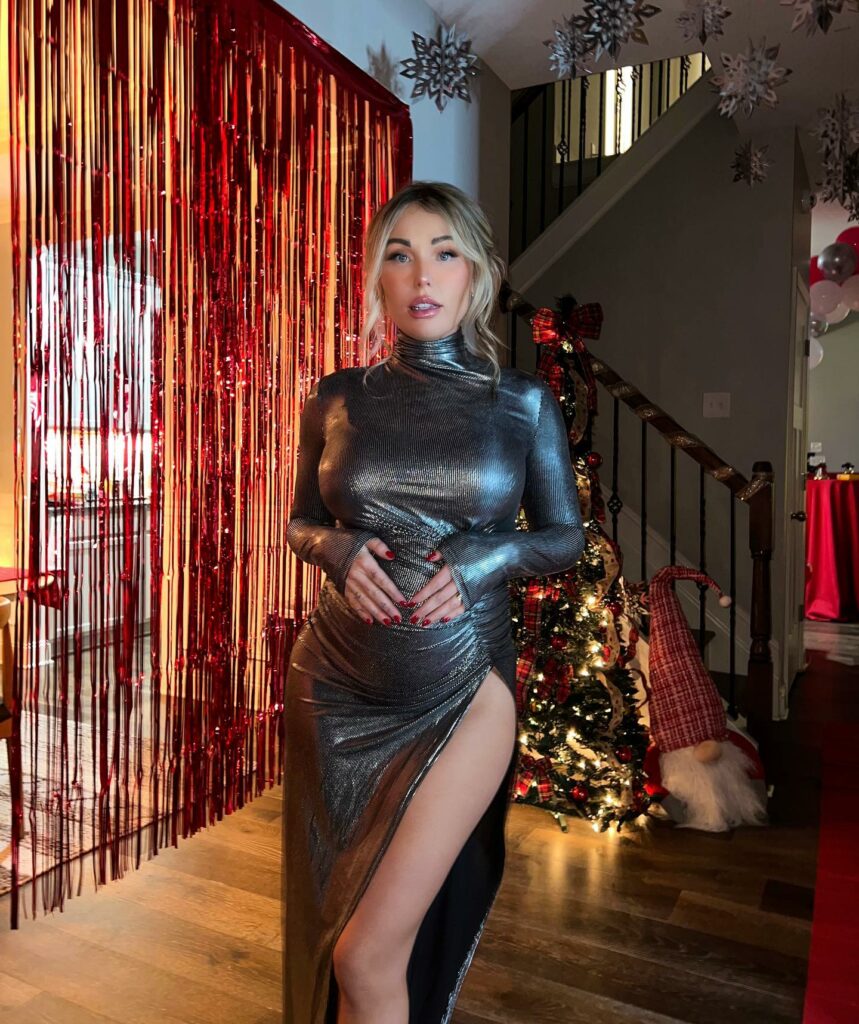 Birth Place
Tennessee, United States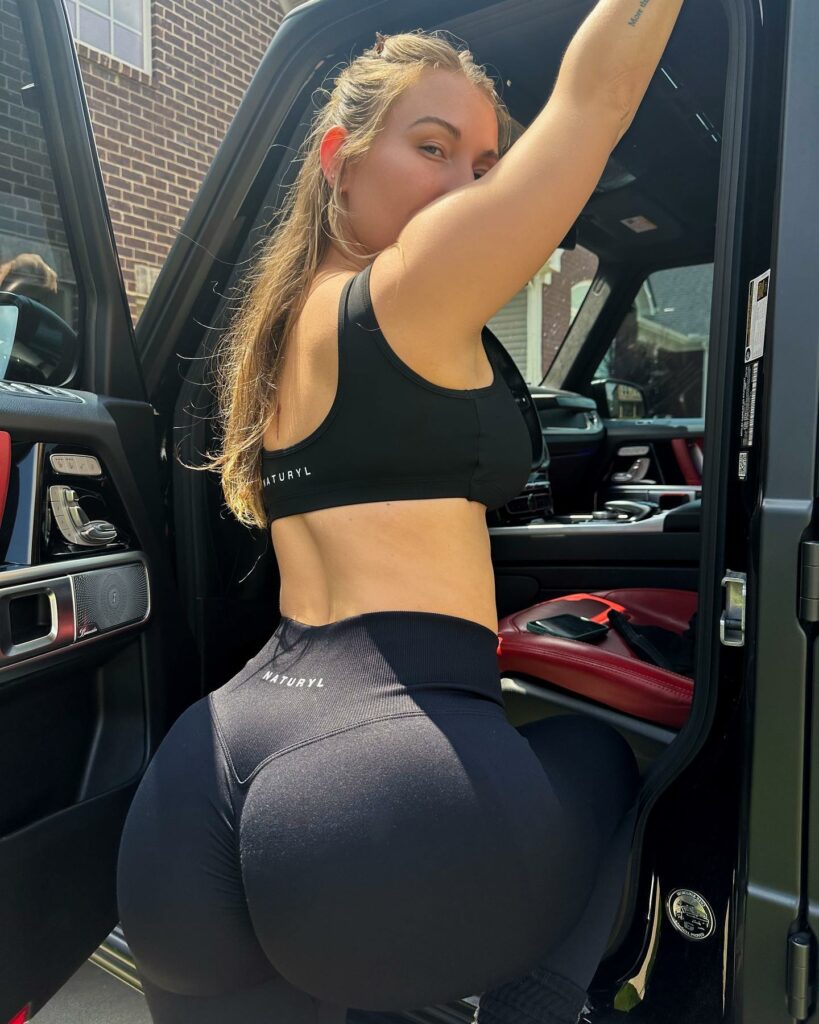 Family
She is currently pregnant. The father is her late boyfriend Spencer Webb.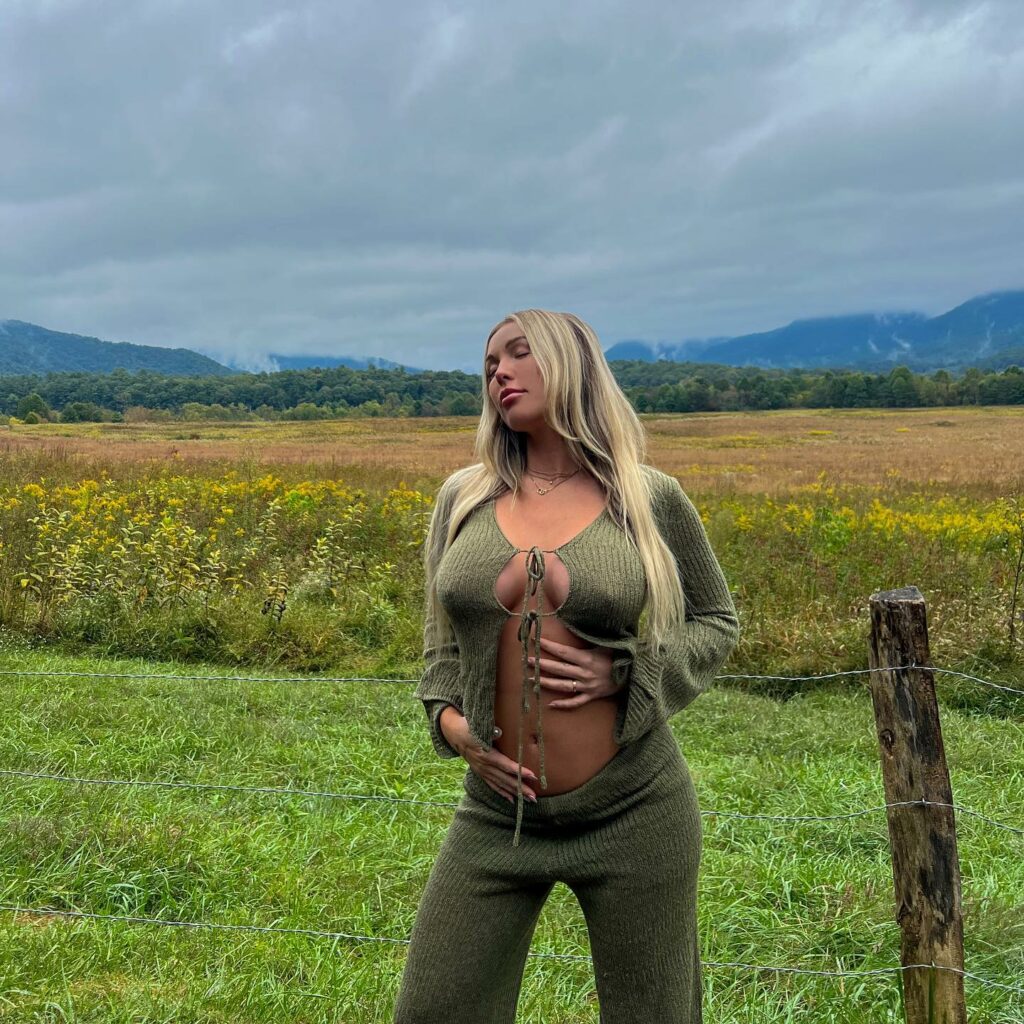 Hobbies
She loves traveling the world and creating content for her social media fans.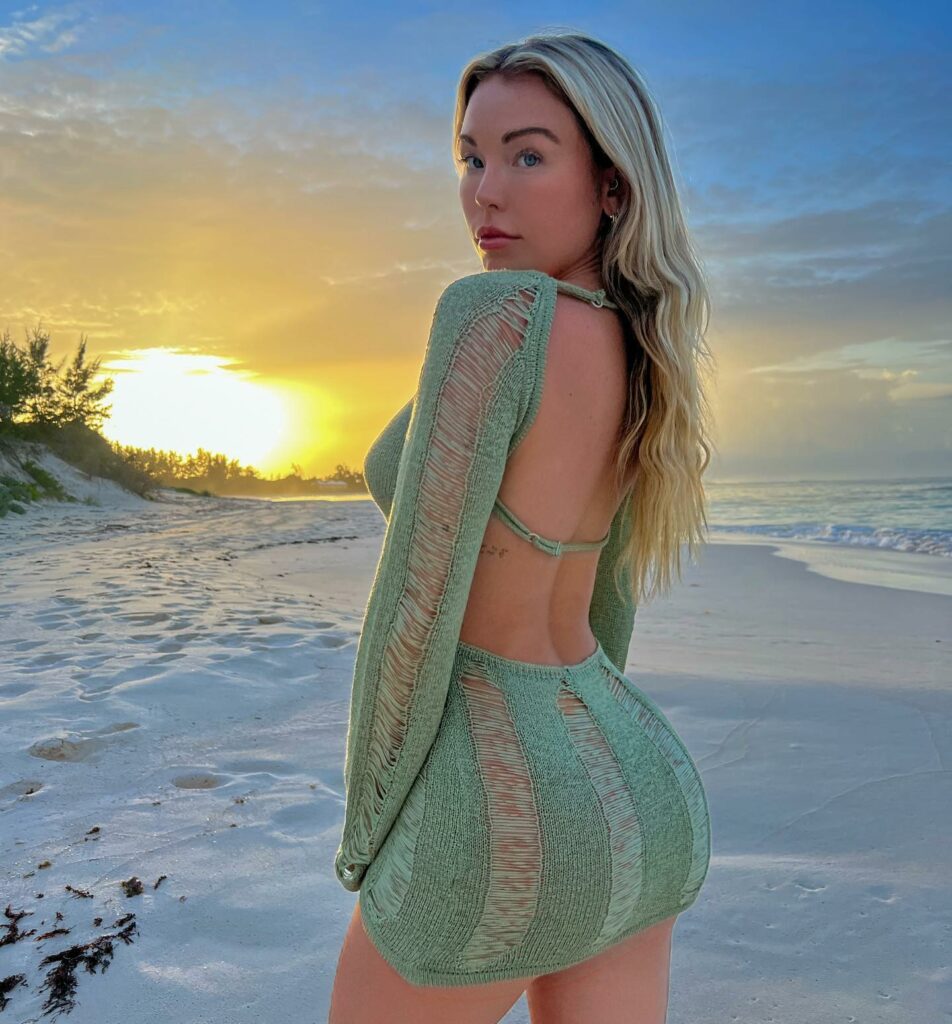 Who Is Kelly Kay Dating?
Kelly lost the love of her life on 13 July 2022. She had just made her relationship with footballer Spencer Webb public when he tragically passed away due to injuries from a cliff-diving accident.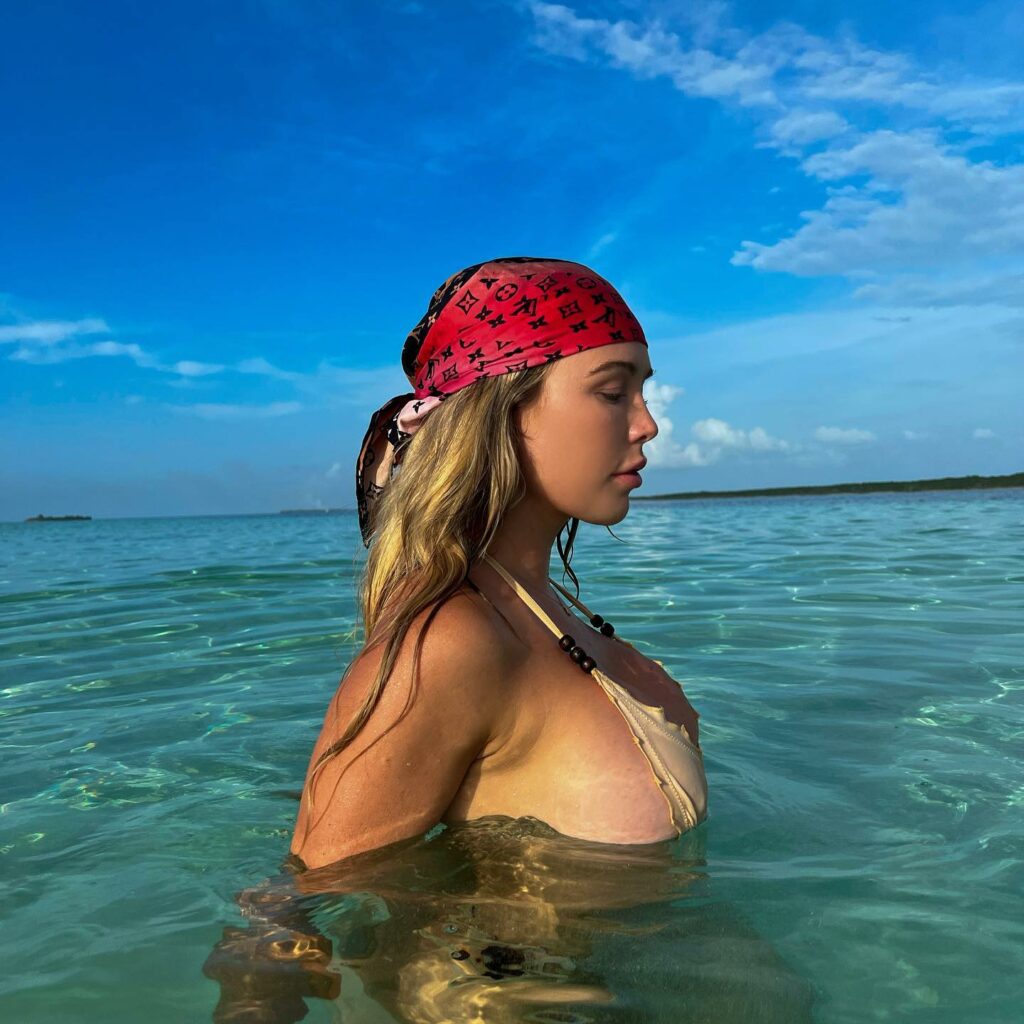 Kelly Kay Dating History
She has previously been romantically linked to the rapper Tyga and artist Machine Gun Kelly.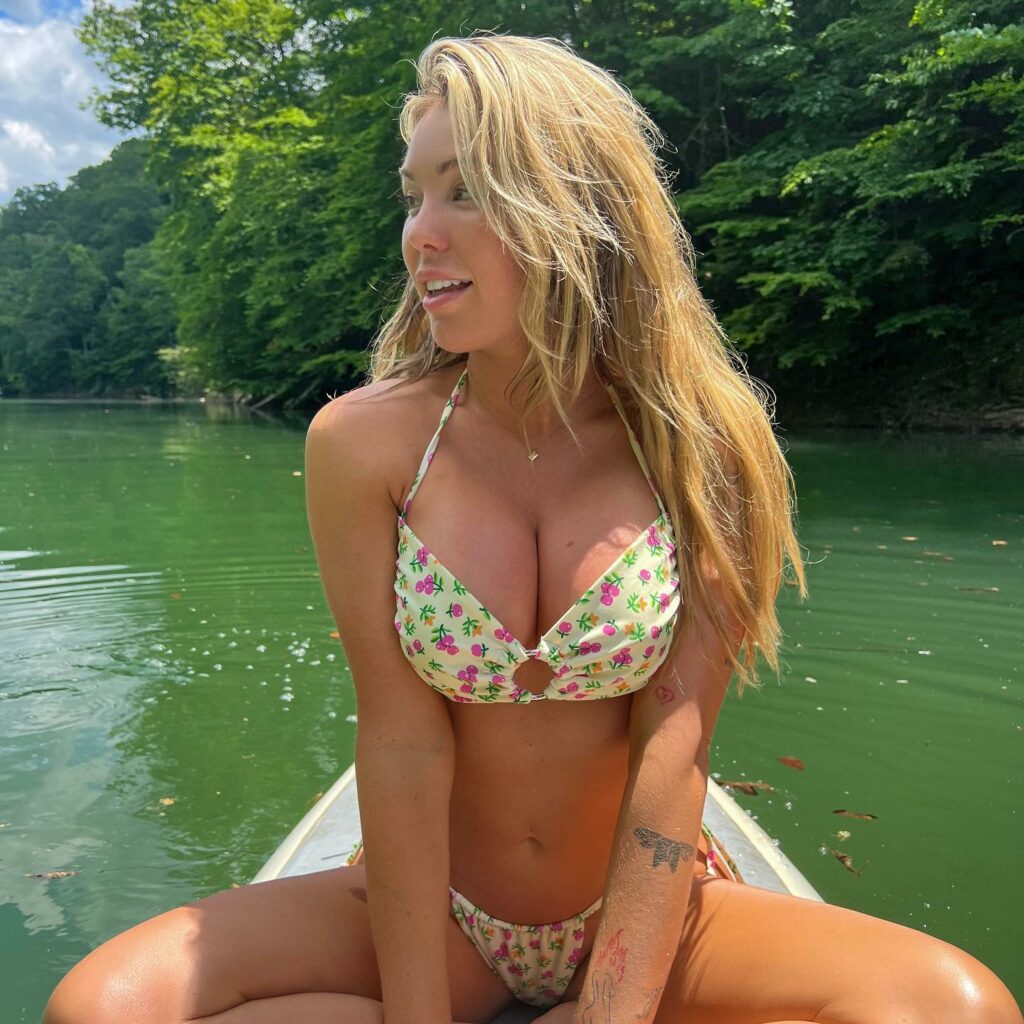 Kelly Kay Social Media
Her first Instagram post dates back to March 2021. Her Instagram photos get up to 115k likes, around 35k on average.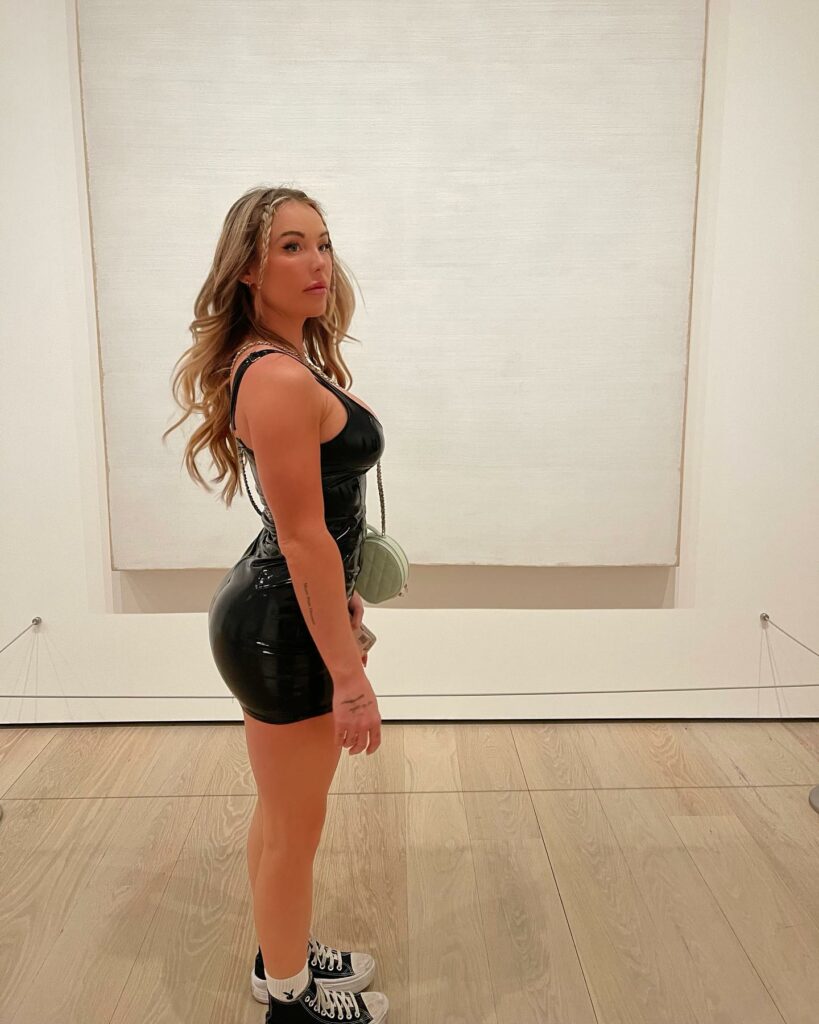 Kelly knows exactly what her fans want and she regularly turns the heat up on Instagram with her sultry and spicy swimwear pics.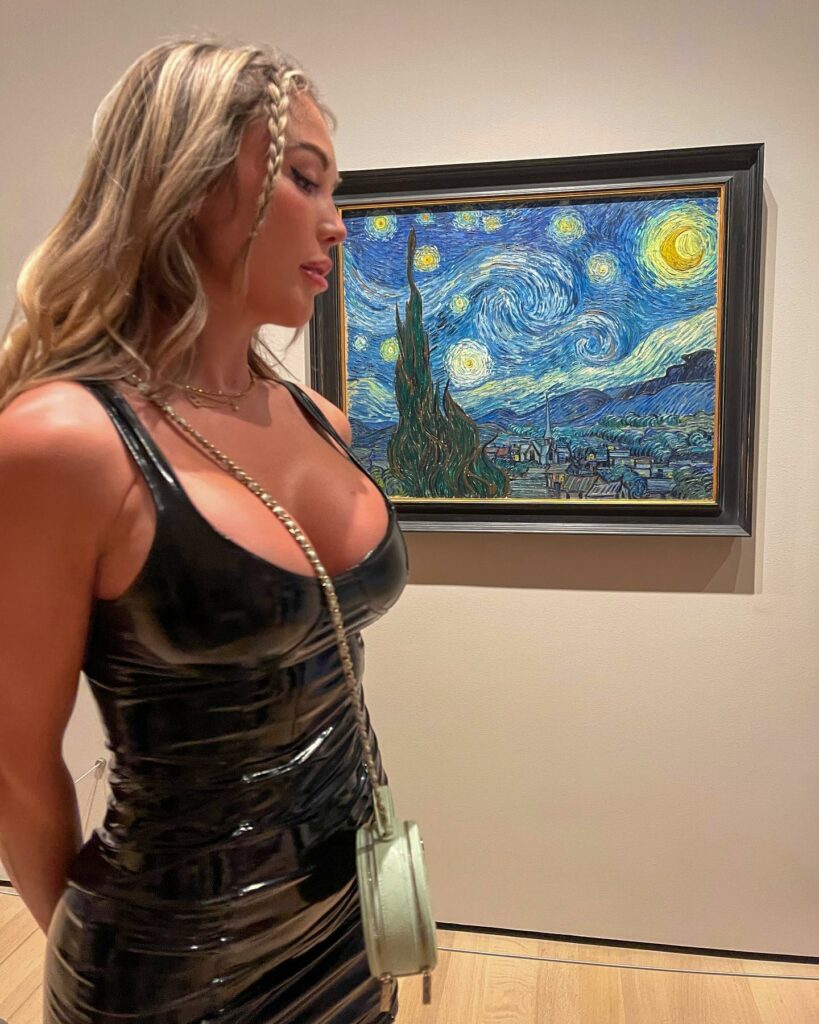 About Kelly Kay
Kally loved modeling since childhood. After her schooling, she worked at Hooters to save money so she could move to Los Angeles.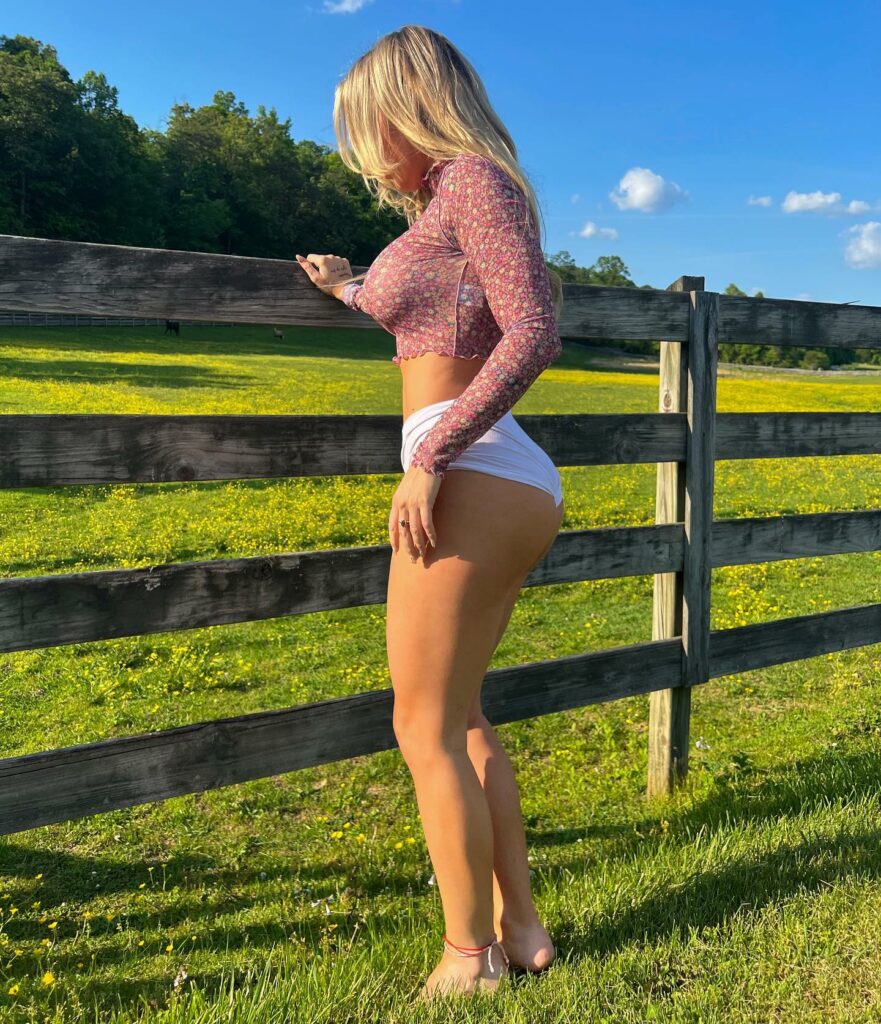 The beautiful blond is known to have a bubbly and playful personality. Her birth name is Kelly Green.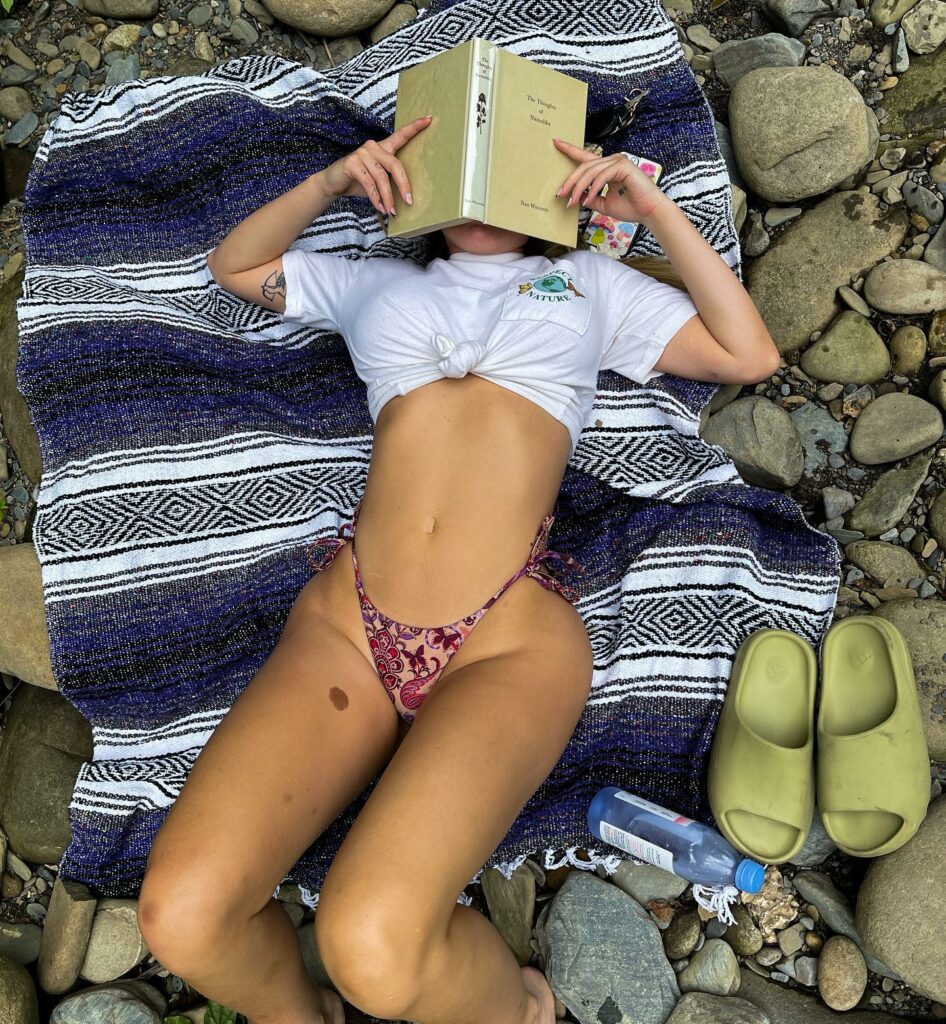 She later decided to move back to Tennessee to enjoy family life.